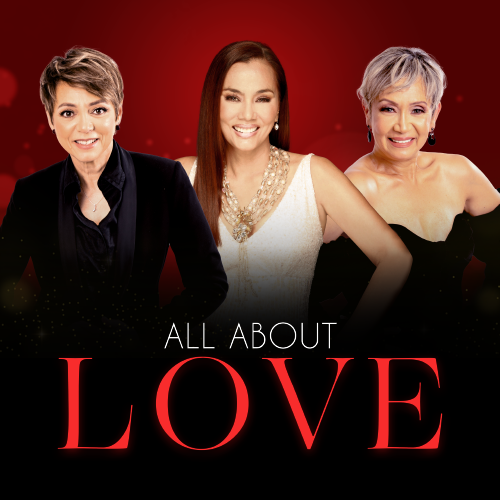 This vocal trio has come together in an all-encompassing concert titled "All About Love." Kuh Ledesma is known as the Philippines Pop Diva and is well known for her popular romantic ballads and Love songs. These include "Till I Met You," "Dito Ba," and "I Think I'm in Love," among many others.

Odette Quesada, Singer Songwriter, is a creative genius and penned the hit "Till I Met You" for Kuh. The Philippines during the 80s was filled with her music, and she has a massive hit with "Don't Know What to Do, Don't Know What to Say," along with many more songs.

Fe De Los Reyes delivers a hilarious and heartwarming performance through songs and comedy sketches. She is a gifted comedienne and singer whose live performances captivate audiences. She featured in a premiere show band in the 80s called Music and Magic with Kuh Ledesma. When she went solo in 1987, she began a high-energy, truly original one-woman show.

"All About Love" is a show not to be missed. The harmonies, nostalgic songs, and banter between these three long-time friends is a heartwarming, memorable night where timeless music is performed hit after hit all night.
Start:

June 10, 2023 Time: 8:00 PM