Enjoy the idyllic Capay Valley Almond Festival on Feb 23
Now in its 105th year, the Capay Valley Almond Festival is a day-long showcase for the charming Northern California region of Esparto and the Capay Valley. Collectively hosted by the communities of Guinda, Rumsey, Brooks, Capay, Esparto and Madison along bucolic Highway 16, this one-of-a-kind regional festival traverses the 20-plus mile "Blossom Trail" route. Each location offers different activities and unique atmospheres. This year's Almond Festival is scheduled for Sunday, February 23, 2020.

Early spring in the valley is a perfect time to experience the beauty of the whole area and to meet many of the fascinating people who live and work there. The festival will feature family-friendly fun, lots of live music, food and beverages, and a variety of arts, crafts, local products and produce for your shopping pleasure. Engaging events include the crowning of "Almond Queen," activities for kids, wine tasting, the almond dessert bake-off, and all-day unique festival fare from one end of the stunning Capay Valley to the other.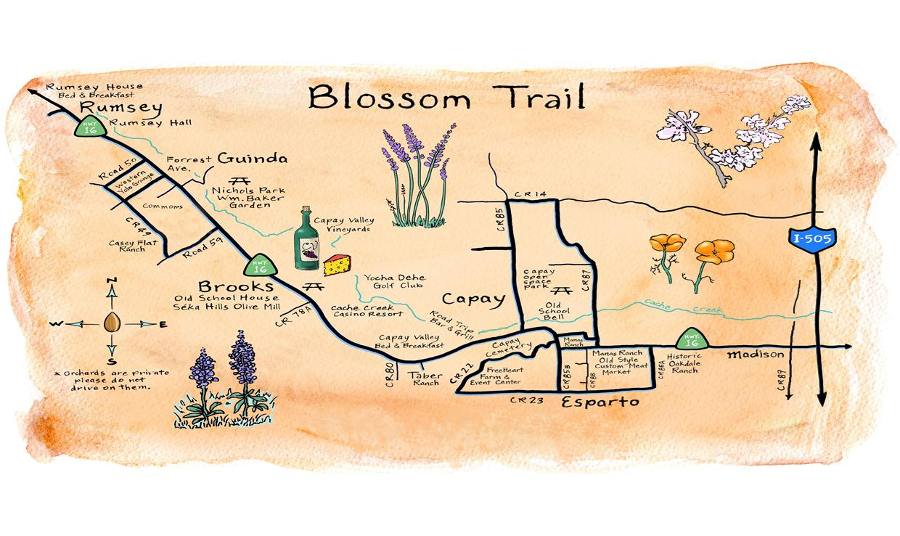 For more information, times and complete details, including an event map and sponsorship opportunities, visit espartoregionalchamber.com or call the Esparto Regional Chamber of Commerce at (530) 787-3242.